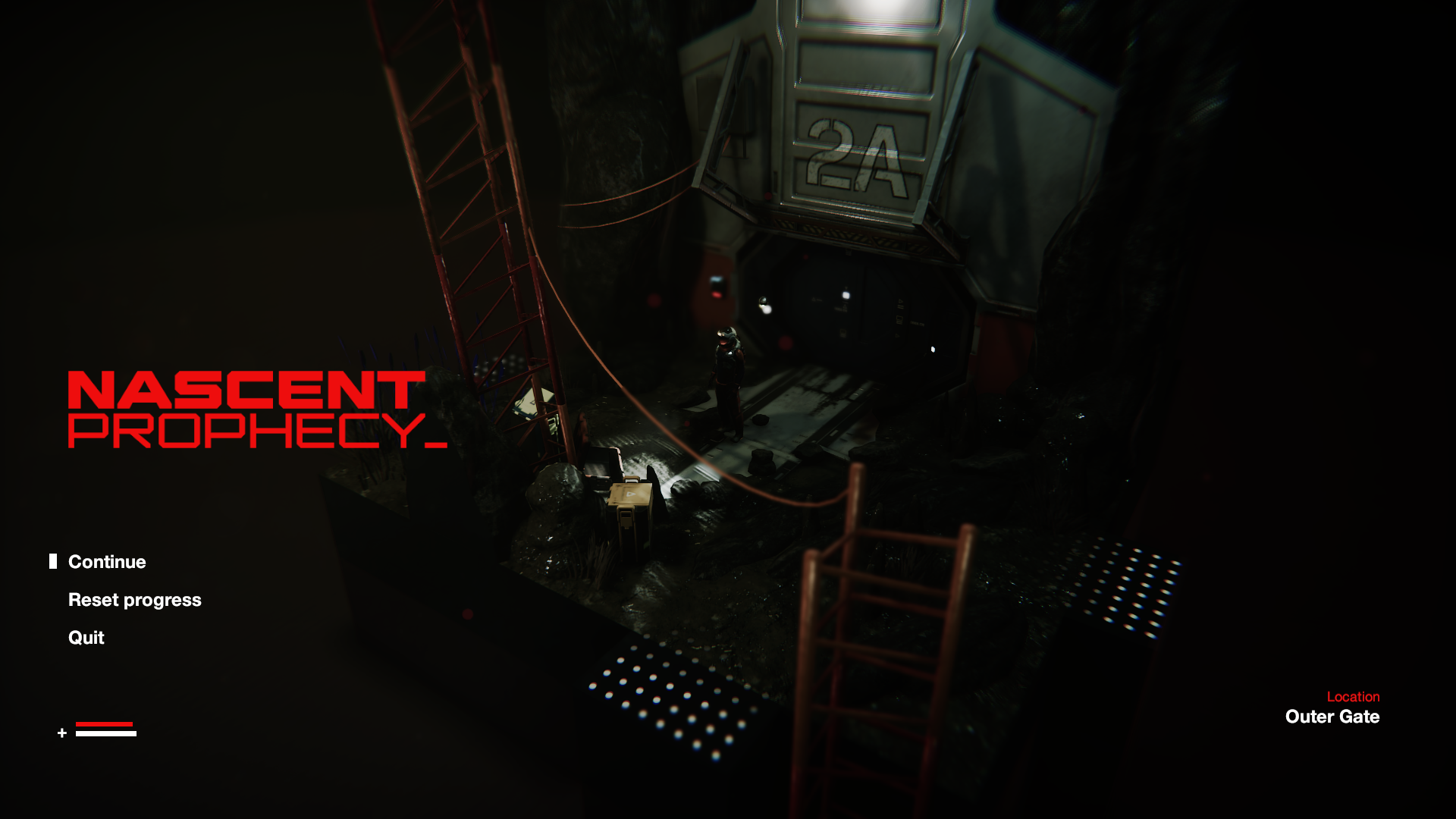 Nascent Prophecy
A downloadable game for Windows
NASCENT PROPHECY
After heading out to investigate an isolated loss of power to Spire's outer boundary, you lose consciousness from what you can only imagine was a blow to the head. Coming too, you soon discover things aren't as they seem and the outpost has gone into lockdown.
Radio contact lost and no other communication available, you and your AI companion Joey set out to get back inside and work out what your colleagues are trying to keep out ... or maybe keep in.
Set in a unique isometric diorama, you assume the role of Sam, a terraformer, who's been at Spire outpost for the last 6 months. This game has been in solo development for over a year cumulating with the release of this first chapter proof of concept.
Please Note
This is a proof of concept and supplied as is and shouldn't be considered a final representation of any future game. It's been made available to gather feedback. There will be bugs, there will be typos I'm sure but I'm hopeful it wont get in the way of enjoying the core game experience and concept :D
Controls:
Keyboard
Move around - WASD / Arrow Keys
Move Camera - Mouse
Select / Action / Interaction - E
Open Inventory - I Open game menu - Esc
Xbox Controller
Move around - Left Stick
Move Camera - Right Stick
Select / Action / Interaction - A
Open Inventory - X
Download
Click download now to get access to the following files:
nascent-prophecy-win.zip
520 MB